1 tag
Die/|\Hard 3.1: A Life in Clicks →
Here's a post by me that seems to cross professional and personal lines. I certainly spend a lot of my clicks on personal endeavors like Second Life, Facebook, and two blogs as well as Skype, where I attend board meetings for Christos Center for Spiritual Formation. Looking for comments on this topic along the lines of are we making our clicks count?
3 tags
Another Retreat: Sabbath Place
When I emailed Sister Julia at Christ in the Wilderness about registering for a few days, I asked if I could try one of the other hermitages. As nice as Mariglen is, I wanted to indulge my Seven with somewhere new to spend my retreat. So, I stayed at Sabbath Place, which is a bit more isolated to the south of the other two hermitages and the main house where Sister Julia resides. I liked this...
1 tag
"'Kindness' covers all of my political beliefs. No need to spell them out. I..."
– Roger Ebert, Life Itself Last year, it was Ray Bradbury; this year, Roger Ebert. I loved reading both of these writers. Ebert, like Bradbury, was a craftsman with a poet's soul. His humanism shines throughout his reviews, raising the significance of viewing movies as well as giving all of...
1 tag
Christmas Letter that Didn't Get Sent
We didn't get around to writing a Christmas letter again! We did send cards, which is certainly ahead of the curve for us. I figured I could blog it and even complete strangers can wonder "what's wrong with those people?" First and foremost, as I've made clear in other posts: I have a job and will actually celebrate a year at ABA on Wednesday, January 9. I ran into...
1 tag
The Gift of Receiving
Last year at this time I was writing about how our Christmas was so special because I'd learned I was going to start work in early Jaunary. Well, I did and am still working! I wish it were so for everyone but that's not happening.  Advent is about waiting, anticipating Good News. It's an opportunity to practice patience.  Yes, it's also a time for giving and receiving,...
2 tags
Colonel's ShaveShop →
Col. Ichabod Cronk Located in Austin, Texas, BR Internet was founded in 1989 as a Newsstand and tobacco store. Over the years it has evolved into a group of Internet stores that carry items originally stocked by the old line news and tobacco stands that used to be in every major city downtown. With more than 16 different product lines and a vast inventory, under normal circumstances we are...
2 tags
'tis the Season →
Following on the heels of all the pumpkin brews and Octoberfest style brews, this is the Next Great Season of brews, with a lot to like. Here's another listing of seasonals that is missing one where I cannot recall the name but recall that it's a domestic brewery handling distribution and had the words Bourbon (Barrel?) and Yule in it. Favorite names include the Elf series by...
2 tags
Gratitude
I posted my thanks on Facebook earlier in the day. And later, in what is always one of the great services our church holds every year, I talked about what it was like a year ago, when we'd run out of unemployment money, how a part-time job came through to take the place of what really was a fairly meager amount of money. Even then the work made me feel so much better about myself. When the...
3 tags
2 tags
"This is an important thing, which I have told many people, and which my father..."
– Page 124, Gilead, by Marilynn Robinson These words really put into place a new mode of reality for me. More often than not, I am able to respond to a person in this way rather than react to whatever emotions are controlling him or her. It's a huge difference.
4 tags
My Presentation in Second Life
This is text from the notecard I used to handle my presentation in Second Life at the International Weekend of Peace festival. I adapted talks I'd given at First Presbyterian Church of Glen Ellyn last spring that accompanied a video found on TED Talks given by Shawn Achor. The video will run about 12 minutes. Feel free to cam closer to make it fill your screen, I'm just going to sit...
3 tags
International Spiritfest in Second Life →
I'll be presenting on Shawn Achor's TED Talk that I wrote about earlier this year. It will be an interesting Sunday (September 23) as I then rush off to First Pres and participate as a group discussion leader. I am looking forward to this virtual world celebration of spirituality.  Here's the latest version of the schedule: International Peace Weekend & Spirit Fair 2012...
2 tags
Jules and Pete: Dragonfly
Jessie and I were in Minneapolis to discuss the future of ChristosChicago, as we've been calling the extension Tending the Holy course offered in the western suburbs of Chicago. The "summit" went well though we await the results in terms of where it's all going. The most obvious results were generating a greater awareness of what has been happening for the past nine years...
3 tags
Sermons on Spiritual Formation
The past ten weeks of sermons at First Presbyterian Church of Glen Ellyn have focused on Colossians 3:1-17 and the concept of spiritual formation. Now from my Christos spiritual direction training http://www.christoscenter.org/ our definition of spiritual formation comes from Robert Mulholland's book, Shaped by the Word.  "Spiritual formation is the process of being conformed to the...
1 tag
Cold Water Shaving | The Art of Manliness →
So there's a good argument given above for shaving with cold water! Four very rational, pragmatic reasons. The point of my posts regarding a great hot shave has nothing to do with the practicalities and everything to do with the aesthetics of doing the same thing over and over. Don't get in a rut, enjoy the moment. 
Screen Porch
Up until the string of high nineties days, the early summer of 2012 was great for us spending time on our screen porch. It's a porch attached to our garage, rather than the house. This places us more directly in the backyard, which is very nice for viewing the bird feeders and the trees and bushes. The structure is such that we put the screen walls up once the weather promises to stay warm...
3 tags
A Night at the Cell
July 24, 2012: It's Library Appreciation Night at the Cell. I'm still on the mailing list for discount tickets. The Twins were listed and they've had the number on my favorite team for several years. My thinking when I bought the tix was it would be sweet if they beat the Twinkies. But this year, the Sox have thier number so it was even sweeter! But I get ahead of myself. I gave...
2 tags
Sandalwood Shave Soap
I really haven't lost sight of what I founded this site for, but even shaving every day, the items I have reviewed over the past six months haven't run out yet and it's hard to justify spending more money on shaving stuff. However, the Caswell-Massey Website is having a sale and I jumped on the Sandalwood Shave Soap in a Wooden Bowl at 35% off. It's been a decade or two...
3 tags
A Summer Retreat
Since my involvement in Christos, I have initiated several spiritual disciplines into my life. I keep a journal that is part diary, part record of AHA! moments. I go on silent retreats. Along with retreats run in conjunction with the Tending the Holy course I help facilitate for Christos and the occasional men's retreat either by my church or the Men as Learners and Elders group (founded by...
2 tags
"After all, most writing is done away from the typewriter, away from the desk...."
– Henry Miller
The Shave at the End of the Galaxy →
"The astute will notice that Mr. Gill refrains here from the use of a shave brush, as this is necessary in the shop for hygienic purposes. At home, Mr. Gill advises a good brush as an indispensable accouterment to the perfect shave. A good shave brush, he notes, should cost its user between $75 and $200 and will last for 10 to 20 years. Not a bad investment for the face." My...
1 tag
Fugowee Fourth to McDuck Fourth
"John Adams, credited by Thomas Jefferson as the unofficial, tireless whip of the independence-minded, wrote his wife Abigail on July 3: "The second day of July, 1776, will be the most memorable epoch in the history of America. I am apt to believe that it will be celebrated by succeeding generations as the great anniversary festival. It ought to be commemorated as the day of...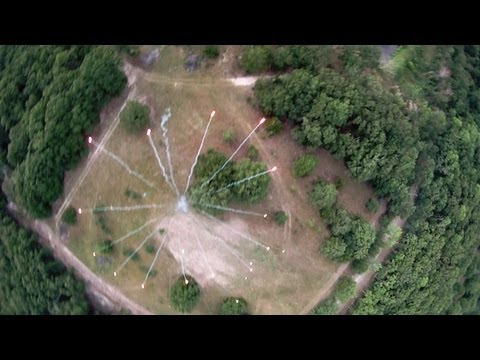 4 tags
Watch
fantagraphics: Jack Davis: Drawing American Pop Culture - A Career Retrospective (2nd Printing) by Jack Davis 208-page full-color 10.25" x 13.25" hardcover • $49.99 ISBN: 978-1-60699-447-4 Ships in: June 2012 (subject to change) — Pre-Order Now Jack Davis arrived on the illustration scene in the euphoric post-war America of the late 1940s when consumer society was booming and the work force...
2 tags
1 tag
Easy Rider
All he wanted Was to be free And that's the way It turned out to be Flow river flow Let your waters wash down Take me from this road To some other town (Ballad of Easy Rider—Roger McGuinn) I wouldn't go so far to say that it saved my life, but my 2006 Diamondback Wildwood bicycle contributed to the process that kept me sane while I was unemployed for so long. In season, I would...
2 tags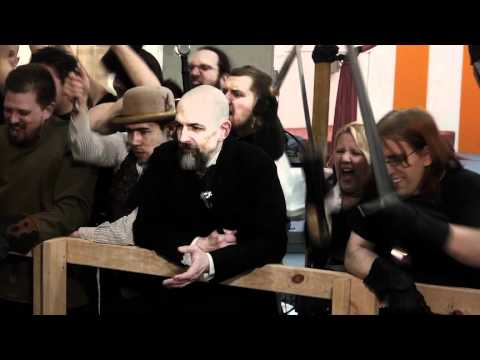 2 tags
"They will not let me off till I go with them ..."
Let me first admit it's been a long time since I cracked open a book by Ray Bradbury. In my defense, though, if you saw how old and worn my copies of Dandelion Wine, Something Wicked This Way Comes, The Martian Chronicles, and The Illustrated Man are, you would understand. (Hint: not one of them cost me more than $1 new.) While I am not quite ready to emulate the living books of his...
2 tags
1 tag
Best Shaving Products of 2012 →
This is courtesy of Squidoo and I don't see anything, save the Gillette Fusion razors, that I have recommended. This doesn't bother me. If my small portion of our small bathroom cabinet wasn't already overloaded, I would be looking at some of these items along with items I have referenced via other Web links I've shared. The list is definitely growing.  
1 tag
"One of the myths of creativity is that very few people are really creative,"..."
– Education System Stifles Creativity, Survey Finds As much as I love and respect the work of Ken Robinson, I'm hitting a breaking point. If America is tired of it's underfunded education system failing, then they need to recognize the following: You either value education, or you don't. It's that...
2 tags
Classic Shaving →
"At ClassicShaving.com, we believe that any ritual you'll perform about 13,000 times in life deserves your best intention and had better be enjoyable as well." ________________ I'll definitely be ordering some items for testing. But probably not any of these wonderful-looking (and expensive) brushes: Rooney Dovo-Merkur Vulfix Thiers ISSARD Other brushes
1 tag
"Facebook has close to a billion active users, but it makes a remarkably tiny..."
– What if Facebook isn't so special after all?  (via courtenaybird) This surprises me. (via world-shaker) *********** One billion five dollar bills. A good case where quantity matters over size. It's how patient embezzlers work: take a few cents from a multitude of accounts over a steady,...
3 tags
Time Off for Self Care
Having been out of work for 26 months allowed me some spare time to take better care of myself. I will neither bore nor gross you out with details of what discovering multiple stones in both kidneys entailed. A fair amount of my "leisure time" was interrupted by visits to my urologist Dr. Oh, having x-rays taken, and undergoing two procedures to get rid of the larger stones. Thank...
2 tags
4 tags
That Warm Glow You Feel . . .
On our drive from Chicago to Columbus, Ohio, to visit Zach and Libby, we have passed the billboards bespeaking of Warm Glow, a siren call if ever there was one. We like candles for the late evenings on our screen porch, which has no other light source besides an awful emanation from the one window that looks into the garage. We heeded the call on our way home from our last visit and were very...
3 tags
"The beard is here because I got tired of shaving and Grissom, subsequently, got..."
– William Petersen, star of CSI and co-founder of Chicago's Steppenwolf Theater.
2 tags
Speed Limit Age Markers
Last year around this time, I was taking training at DeVry University in hopes that the long drought of employment opportunities was coming to an end. I've reached an age when you wonder, particularly with such a tight job market, whether you should just take the hint, suck it up, and call it "retirement." Am I displacing someone who has kids and many more concerns than an...
2 tags
Older than the Oldest Apothecary!* →
"Founded in 1752 in Newport, Rhode Island, Caswell-Massey is the original purveyor of the finest personal care products and accessories and America's oldest operating retailer. "The company uses only the highest quality natural ingredients in a wide array of soaps, gels, lotions, creams, and fragrances—all made in the USA." Lucky Tiger (at left), among a number of...
2 tags
Watch
This TED video by Shawn Achor (I'm providing the link because it's not appearing in my preview) continues to resonate for me weeks after I first viewed it. It's a very cheery and entertaining presentation for starters. He addresses several things that I have experienced without the clarity of articulation that brings understanding.  For instance, I have a very good friend who...
4 tags
Zum Zum
When I first started with a shave brush, I had the classic Van Der Hagen shaving mug and the hockey puck-shaped bar of soap. From a cursory google of sites, it's obvious I've barely scratched the surface in terms of testing out shaving soaps. This is very good. The search is part of the pleasure of a great hot shave @ home and the destination is NOT finding the ultimate soap for the...
All About Shaving →
Hudson's FTM Resource Guide This Guide is intended to provide information on topics of interest to female-to-male (FTM, F2M) trans men, and their friends and loved ones. Non-trans men have also found the pages on men's grooming and clothing to be helpful. Transsexual, non-transsexual, intersex, transgender, genderqueer, questioning, and "just plain folks" are all welcome. ...
4 tags
Practicing Heaven Now
Sometimes with a blog, you have to just get the post out there even if you're not completely satisfied with the completeness of the article. That's definitely the case with Smelling the Coffee. I would like to unpack the following three sentences found toward the end of that post: I will also continue to write about shaving. Focus on the moments. Savor all the details. It occurred to...